Get Familiar with Clinton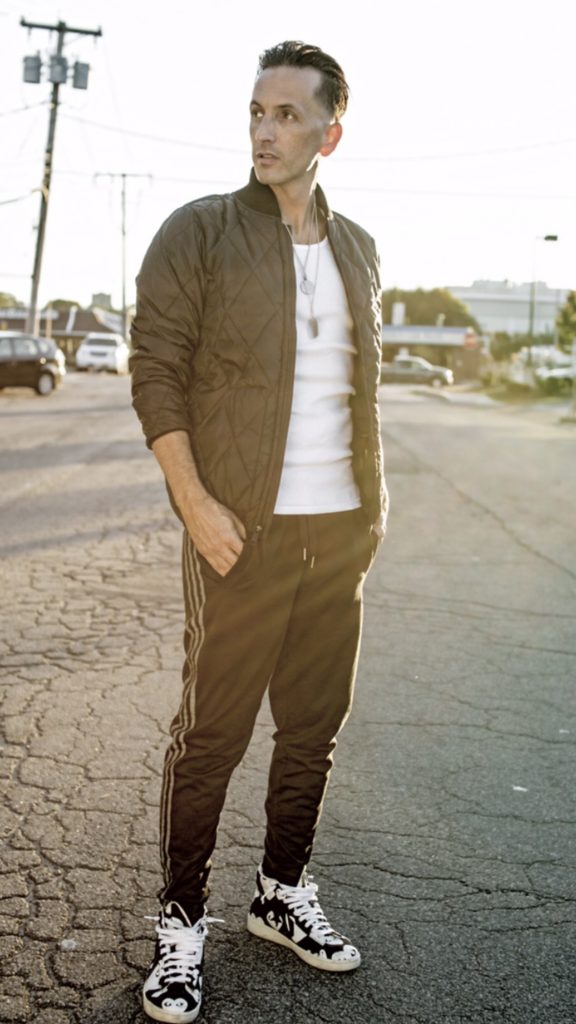 Clinton began his career as a DJ on Boston's Hot 97.7 in 2000. From there, he expanded his popular Smashtime radio show by self syndicating it to other radio stations which included Hot 93.7 in Connecticut and 92Q in Baltimore. The success and popularity of his radio show earned him multiple radio awards from East Coast Radio DJ of the year to Mixshow Radio DJ of the year at the annual Mixshow Power Summit, which was the Grammy's for DJ's in the early 2000's.
At this time, Clinton's mixtapes were also highly successful and popular in the streets and online. He collaborated on projects with artists such as Kanye West,  Eminem, Lil'Jon, 50 Cent and Talib Kweli. These projects earned him recognition and a mixtape award at the annual Justo's Mixtape Awards in New York City.
2004
Clinton co-founded the largest online mixtape and urban accessory website, mixunit.com, generating over $5 million dollars in it's first year. Clinton and mixunit.com ushered in a new era of mixtape production and distribution while introducing and breaking new artists to a global audience. This year, he also joined and launched Eminem's Shade 45 radio channel on Sirius/XM. Clinton's show was so provocative that the company had to have custom curtains created to cover the windows of the on air studio. Clinton also welcomed the birth of his son Jack Sparks.
2005
Clinton released his first official self-produced album, MAYBE YOU BEEN BRAINWASHED via Koch Records with all self produced records featuring Joe Budden, Diddy, Busta Rhymes, Mobb Deep, NORE, Fabolous, Kardinal Offishall and more.
2006
Clinton became Diddy's DJ and embarked on a US promotional tour for his Press Play album. This year, Clinton was also featured as a character in the Vivendi Games published title, Scarface: The World Is Yours as well as the THQ published video game, Saints Row.
"He also produced the lead single off The Notorious BIG Duets album which earned Clinton his first platinum record."
2007
Clinton discovered and signed a French DJ by the name of DJ Snake. Together they produced platinum records and worked with everyone from T-Pain, Pitbull, Tyrese, Plies and Lady Gaga. Inevitably, Clinton would introduce Snake to Lil'Jon and that relationship would later produce one of the biggest records of 2014, "Turn Down For What."
This year, Clinton also wrote and produced his first Billboard charting record for Akon titled, "Sorry, Blame it on Me" which entered the charts at #7. He also produced the single "Down In Tha Dirty" by Ludacris featuring Rick Ross and Bun B and was featured in the music video.
Diddy recruits Clinton to become a member of the prestigious Ciroc Boyz, developed to create awareness and market Ciroc Vodka.
2008
Clinton joined the E! Network as a regular correspondent on the Daily 10 and E! News. He introduced Hip Hop to Hollywood by interviewing and discussing album releases and news associated with Hip Hop artists which was not content E! was providing prior to Clinton joining the network. He also scored a gold album by producing Ludacris and The Game "Call Up The Homies" on Ludacris "Theatre Of The Mind" album as well as producing the title track off Bun B's album, "II Trill".
2009
Clinton helped facilitate a deal between the E! Network and The Hard Rock Hotel in Las Vegas which created a first of its kind television show branded weekly party that had the E! Network talent host with Clinton as the DJ. They would host celebrities from Paris Hilton, Ne-Yo, John Krazinski, Idris Elba, Ray-J and Floyd Mayweather to giving Lady Gaga one of her first live performances. Clinton also produces and conceptualizes a record called "Ciroc Star" featuring Chester French, Diddy, and Jadakiss with a music video they shot in Las Vegas.
2010
Clinton joined Yahoo.com as the host of their weekly online music show where he would discuss music news and new releases. He also created the music, helped produce and starred in the global video ad campaign for Yahoo's product, MyYahoo.
This year he also produced and was featured on a record with Big Sean and Mike Posner titled, "Ambiguous." The record was featured on Big Sean's critically acclaimed, Finally Famous project and the music video garnered over 1 million views the day it debuted, breaking the server at Karmaloop.com who premiered the video.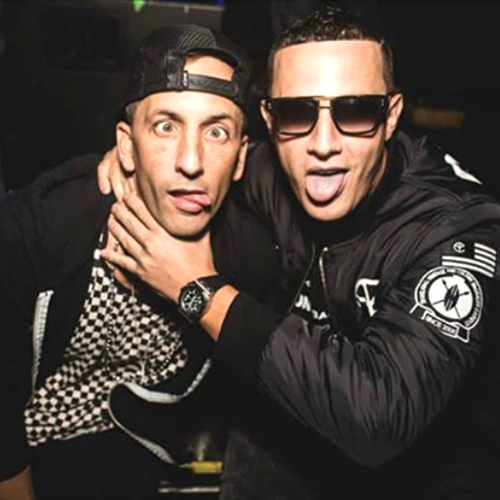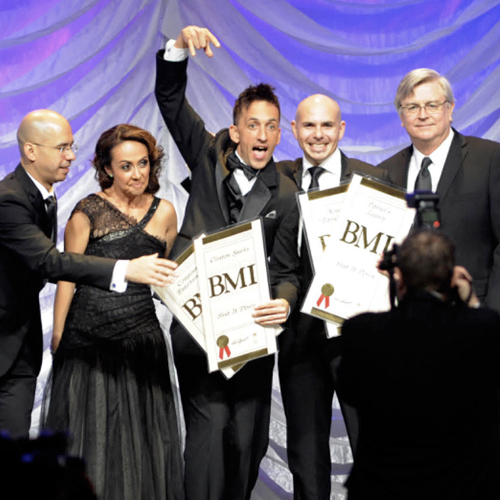 2011
Clinton left the Hard Rock in Las Vegas to start a new residency with a weekly party at the Palms hotel, also in Las Vegas. He famously made his debut appearance by being lowered through the retractable roof onto his turntables. He also won a BMI songwriters award for his writing and producing on Pitbull and Akon's billboard charting record, "Shut it Down." Clinton also produces Pitbull's "Shake Senora" featuring T-Pain and Sean Paul off the "Planet Pit" Album.
2012
Clinton signed his first major record deal with Interscope records. His first single, Favorite DJ featuring Jermaine Dupri and DJ Class was included in the Activision game, DJ Hero 2. The record also had remixes featuring Sean Paul, Jim Jones and The Game. This same year, Clinton had a 6 page feature in Esquire magazine discussing his music and television career. He was also nominated for a Grammy Award for album of the year for his production work on Lady Gaga's "Born This Way" album.
2013
Clinton signed a new record deal with Photo Finish/ Island Def Jam which ended up moving to Republic Records. He released his Iconoclast EP which included Snoop Dogg, T.I., Ty Dolla Sign, T-Pain and the lead single, "Gold Rush" which features Macklemore, 2 Chainz and D.A. The video has garnered over 4 million views and the song was synced in multiple TV shows and movies including, So you think you can dance, The Nut Job, Charlize Theron and Seth Rogans, Long Shot as well as the 2015 Bruins Stanley cup finals. He released two separate videos for "Gold Rush", one featuring Nick Swardson and Simon Rex and the other video starring the featured artist on the song, garnering over 4 million views on YouTube. This year he also dropped a bootleg song and video, "Boston Bass" which was a remix of fellow Bostonian's drop kick Murphy's song, "Shipping Up To Boston". Later that year he produced two records with his idol Teddy Riley, one for K-Pop super group Girls Generation, "The Boys" featuring Snoop Dogg and the other for the Boston band, Bad Rabbits titled "Dance With You". Clinton went on to perform this song on TV on the Arsenio Hall Show along with Teddy Riley and the band.
2014
In support of Clinton's ICONoclast EP, he hit the road by joined rapper, Mike Stud on his multi city, Closer Tour. This year, Clinton also produced a successful record for Vine stars Jack and Jack titled, "Right Where You Are." Clinton also became head of music partnerships at Islide, was featured in Slam magazine and introduced the custom slides to artists from Riff Raff and Motley Crue to DJ Khaled who's wearing and promoting them had Islides being worn by everyone from Ellen to The Kardashians. This year Clinton also released a record titled "Stay With You Tonight" featuring Riff Raff with an accompanying video starring Clinton, Riff Raff, and Lil' Debbie, also directed by Clinton.
2015
Clinton opened a waterfront ultra lounge in his hometown of Boston (where he met his future wife). He also became the President of a start up app company that was funded by famous VC investor, Tim Draper called Pingtank. This year he also began his marketing role at Florida based company, IC Realtech.
2016
Clinton produced and was featured on the song "Saturday Night," which was included on the soundtrack for the 2016 stand-up comedy film, Kevin Hart: What Now? The album was released on Capital Records and Saturday Night has Garnered millions of streams on Spotify. This same year, Clinton also wrote and produced a record for the band, The Mowgli's titled, "I'm Good." This song was created for an award winning anti bullying campaign created by Galderma and has over 45 million streams on Spotify. He also won 2 ascap music awards, one for Major Lazer and DJ Snake "Lean on" as well as, DJ Snake "You know you like it."
2017
Clinton became the Vice President of Dash Radio as well as launched his Get Familiar Radio station. GFR if the only national Hip Hop radio station where artists can upload their music to get into rotation and heard on the radio next to the biggest artists in the world. Clinton spent almost two years building out the logistical and financial model for this first of its kind platform to break new music. Clinton also discovered a New Jersey artist by the name of pineappleCITI and signed her to his Get Familiar management company. After signing her to a management deal, he secured her a distribution deal via Vydia as well as a publishing deal with Redbull publishing. After the Vydia project, Clinton then secured CITI a record deal with Redbull Records. He also won an ascap pop music award for "Let Me Love You" featuring Justin Bieber for the most performed song of the year.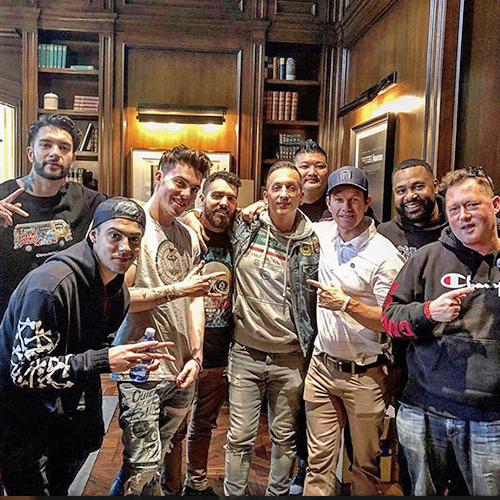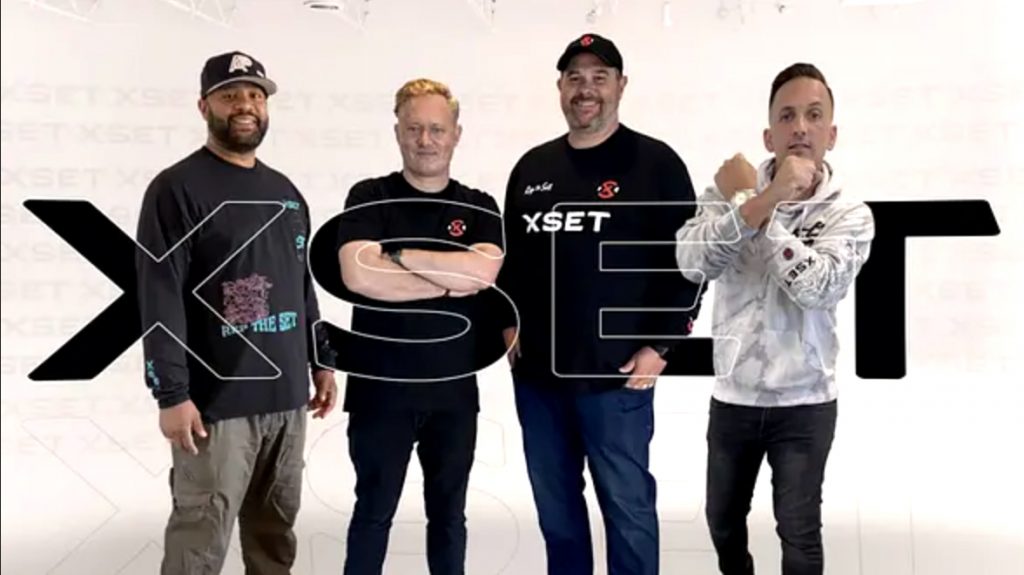 2018
Clinton became the VP of Business Development for Faze Clan. In this position, he played a vital role in turning a popular band of gamers and content creators into a company valued at 240 million dollars. Clinton helped the company raise millions of dollars, bring in strategic partners and brands as well as recruit high profile artists to invest and partner with the company.
Clinton also released his single," Think About You" featuring Marc E. Bassy this year, which has garnered close to 4 million streams on Spotify. He also won the same award for the second year in a row at the Ascap music awards for the most performed song of the year with , "Let Me Love You" by DJ Snake featuring Justin Bieber.
As Vice President of Dash Radio, he helped the company close an 8.8 million dollar round of funding, as well as created and launched the Build-A-Bear branded radio station.
He also co-founded and launched a women's athleisure line with his Fiancé called, Bootē. The company introduces the first non transparent, anti cellulite and waist cinching, compression leggings to the market.
2019
Clinton became CEO and co-founder of Get Familiar Tech and welcomed his daughter Sofi Sparks into the world.
2020
Clinton invested in and became Head of Business Development for a new start up social sports betting app called, FanUp. He also officially launched his marketing firm, Get Familiar, Inc. as well as resigned as VP of Business Development at Faze Clan. On July 16th, Clinton announced his new esports and lifestyle gaming brand, XSET which he co-founded and co-owns with partners Greg Selkoe, Wil Eddins, and Marco Mereu via a feature in The New York Times.